A comparison of booking software for Football Camps and Programs
How Treiner compares to the other booking softwares for Football Camps and Programs available in the market and why we come out on top?
by Treiner
---
---
---
Are you a club, school, academy or private provider that runs football or sports school holiday camps, term based programs and other types of training sessions?
If so, have you found that it is becoming increasingly harder to keep track of all your bookings, payments, documents and attendance. Parents and players are no longer happy with calling / emailing or responding to posts, flyers and brochures on social media groups, or in the school newsletter. They want a professional experience from the moment they are searching for the best football experience through to attending the training program. This means that the search, scheduling, booking, payments and notifications need to be seamlessly integrated into whatever platform or solution you are using.
Coaches often lack this IT and Marketing background and so have often resorted to working with a web developer to develop their own page, yet struggle to manage and update it. However, we have now seen some more innovative solutions and will take you though some booking software options to see which one is best for your football training experience.
The chart below compares the are various platforms in the market that offer athlete services and presents clubs and academies with the option of hosting camps and programs.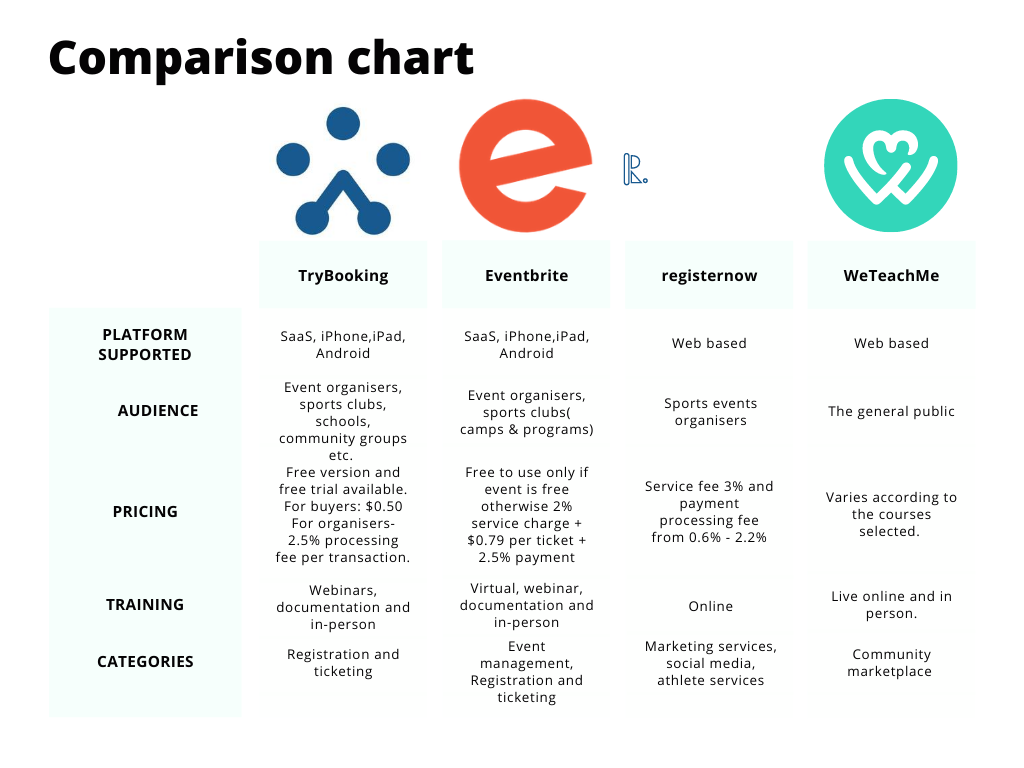 While the above-mentioned platforms have their own perks, none of them are football specific or have a football audience. The question that remains is how to find an ideal soccer coach or a platform that provides clubs/academies with the option of hosting camps and programs with the best coaches?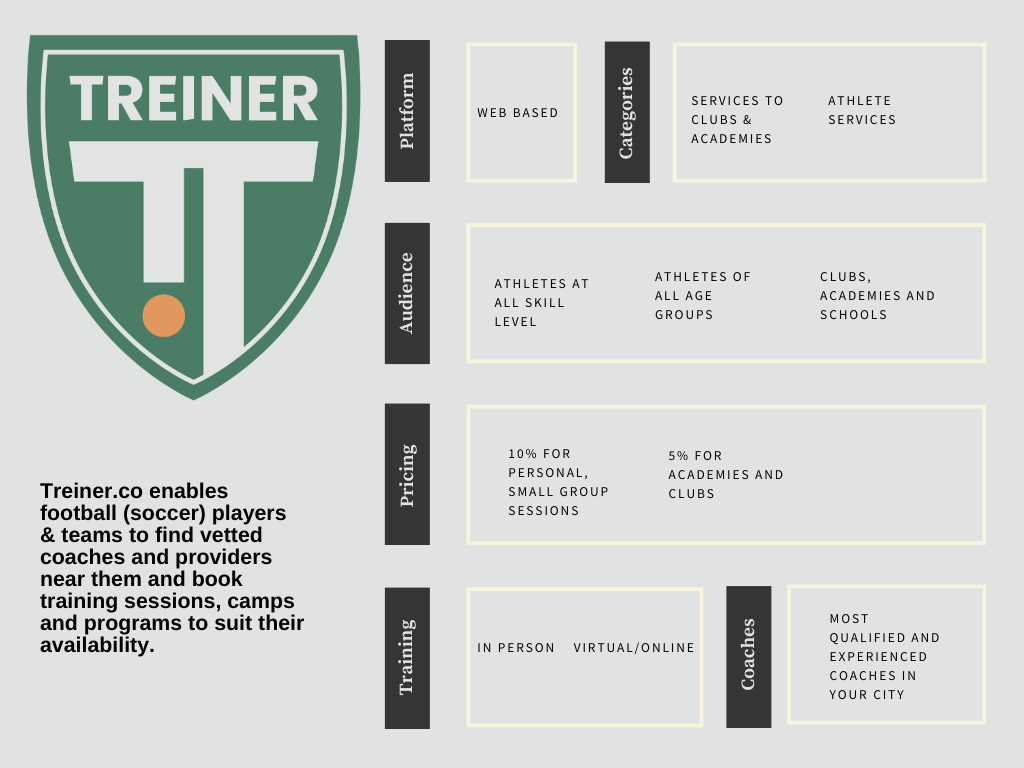 We have now decided to compare the top 4 options at the moment - Trybooking, Eventbrite, WeTeachMe and Registernow with the Treiner platform.
We also provide clubs and academies with the opportunity to run camps and programs through our platform to increase player participation levels and to hire a coach from our database of vetted coaches.
---
To have a look at all our coaches across Australia, click here
To book now, register or log on to https://treiner.co/login.
For support and further information:
Support: https://treiner.co/contact
Social Media
Instagram- https://www.instagram.com/treiner.co/
Twitter- https://twitter.com/TreinerOfficial
Linkedin- https://www.linkedin.com/company/treiner
Facebook- https://www.facebook.com/treiner.co/
---