TALENT, HARDWORK OR SOMETHING SPECIAL
What does it take to become a pro-footballer?
by Treiner
---
---
---
There are plenty of factors that any aspiring footballer would have to consider when it comes to making the step up to becoming a professional in the sport. There are many stories relating to pro-footballers & their journeys to the elite level. We take a look into some examples for each consideration & how Treiner as a service could just be what you are looking for to assist you in your own path.
Cristiano Ronaldo has carved a niche for himself as one of the top footballers of all time. There are abundant stories going around about how he is always the first one to arrive at training & the last one to leave. Jese Rodriguez, Ronaldo's former teammate at Real Madrid, has noted how Ronaldo had arrived three hours before training to focus on plyometric & strength training, & then stayed back after the team training to focus on individual skill development. Ronaldo himself has been quoted stating that "talent without hardwork is nothing".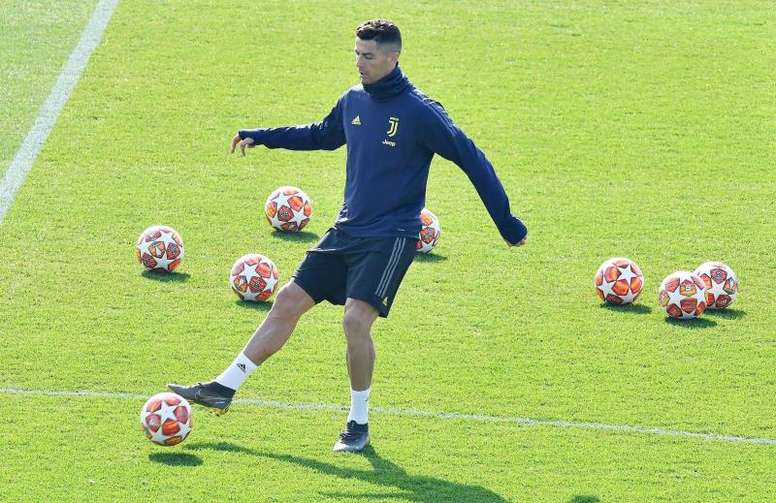 Not everyone is blessed with the God-like talent of a Messi or a Ronaldinho. Such gifted players are born with the natural ability that puts them in a bracket above everyone else. This is not to state that Messi does not work hard at his game, but merely a pointer that players like Messi are exceptional to the level that they are defined more by their innate talent rather than the hardwork they've put in.
Players like Ronaldo have had to go through the hard yards, despite possessing a wealth of talent. The reason he is put in the same class as Messi is because of his personal drive, determination & singular focus to be the best in the world. While Messi falls into a category of players fueled by pure raw talent, Ronaldo would be categorized among a class of players who have made use of a combination of world-class ability & unmatched dedication.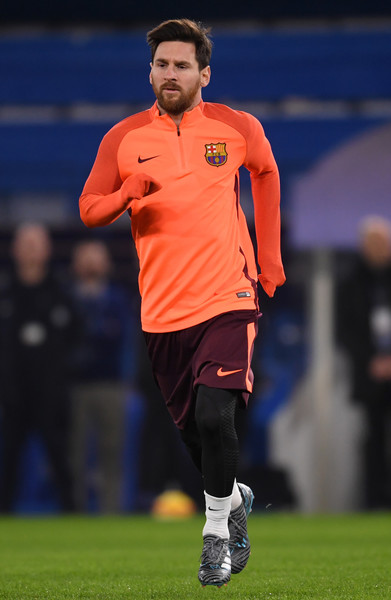 There is also a third category of players that exist in professional football. Players whose level of talent may not match up to the likes of Messi & Ronaldo but are consummate professionals nonetheless because of the pure hardwork they have put into the game. Players such as James Milner & Jordan Henderson come to mind in this regard. Their ability to leave 100% on the field & carry the team by their single-minded approach to outwork all other players on the field makes them standout.
In an interview with Unisport, Jurgen Klopp stated that 'apart from talent & hardwork, young players in the modern game require an X-factor. A footballing character that sets them apart from the rest.' He goes on to mention Kylian Mbappe as an example for this statement. Mbappe is a culmination of pure talent, years of hardwork as well as possessing a footballing intelligence & maturity that makes him standout from other players in his age group.
Identifying this x-factor & developing a player's strengths around this require a keen eye. Mbappe's x-factor was recognized by his coaches during his formative years at INF Clairefontaine, the premier football academy in France responsible for churning out a wealth of generational footballers such as Henry, Anelka, Ben Arfa, Giroud amongst others. Working with a dedicated coach/trainer from a young age is vital to recognize the strengths & weaknesses of any young player, as well as identifying the x-factor that could elevate them above their competitors.
Apart from identifying this x-factor, developing a connection with coaches is vital for young players seeking to fine-tune their game. Creating a master-apprentice relationship between a coach & a player is essential for players to receive personal guidance & mentorship from an early stage of their careers. Coaches can serve as role models for aspiring footballers due to the experience & knowledge they bring & play an important role in shaping their footballing careers. A fine example of this would be the way Sydney FC's Milos Ninkovic has been able to mentor & shape young teammate Luke Ivanovic's career as a pro-footballer.
HOW CAN TREINER HELP?
Treiner is an online platform dedicated to finding football(soccer) coaches & providers and allowing you to book the right training session or program near you . The coaches on the platform are highly vetted, certified & possess years of specialized coaching experience, especially when it comes to working with young players. Treiner also offers 1-on-1 training sessions, giving players the opportunity to access personalized training & focus on finding their x-factor.
Working with Treiner's coaches can give young players a two-folded advantage – overall growth of their footballing attributes while gaining a personal insight into their individual ability. As mentioned previously, a keen eye is vital to identify what makes a young player special. The coaches at Treiner have developed this keen eye for spotting talent through years of coaching, across various age groups & conditions.
The coaches on Treiner's platform would be ideally suited for young players seeking role models or mentors to guide them at this critical junction in their footballing careers. Treiner's coaches have either played or coached at the highest levels of the game & share a passion for helping young players realize their footballing aspirations.
So if you are a young footballer, aspiring to make it as a pro one day, & and want to work with someone who can identify your x-factor and mentor you on your path to the elite level of the sport, log on to Treiner.co today and browse through our vast portfolio of coaches. Who knows, maybe finding your x-factor could just be a click of a button away.
---
To have a look at all our coaches across Australia, click here
To book now, register or log on to https://treiner.co/login.
For support and further information:
Support: https://treiner.co/contact
Social Media
Instagram- https://www.instagram.com/treiner.co/
Twitter- https://twitter.com/TreinerOfficial
Linkedin- https://www.linkedin.com/company/treiner
Facebook- https://www.facebook.com/treiner.co/
---