Return to Training Cycles for Teams
Teams returning to training whilst implementing social distancing drills and exercises is a challenge that many coaches will struggle with.
by Treiner
---
---
---
One of our top coaches in Melbourne, Victoria, John Floros has developed a Return to Training Cycle and some sessions and exercises that coaches and teams can use to prevent soft tissue injuries and overuse, as well as how it can be implemented in sessions while respecting social distancing norms. John Floros has a variety of experience as a professional coach in Australia, India and UAE. With a passion to improve the individual as a player in their technical skills, attitude, accountability and work ethic, John is the perfect coach for any player looking to improve on their football as a whole. These training cycles can then be adjusted based on the specific moment of the game and the teams style of a play. Please see a definition of the 4 main moment and different playing styles below.
To receive the training cycles email us at sales@treiner.com.au or register as a player or coach- https://treiner.co/register
Football has 4 main 'moments':
1) Ball possession(BP): This is when our team has the ball and we try to score;
2) Transition to defence (BP-->BPO): This is the phase when we lose the ball;
3) Ball possession opponent (BPO): This is when the opponent has the ball and we are defending;
4) Transition to attack( BPO-->BP): This is the phase when we win the ball back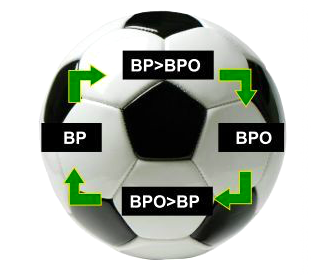 A game of football is a constant repetition of these 4 main moments, and each side will have a certain playing style.
'Re-active' Playing Style
1)Solid defending as the starting point.
2)Wait till the opponent loses the ball in the tight areas of their compact defence.
3)Strike on the counter attack.
'Pro-active' Playing Style
1)Attacking as the starting point.
2)Put the opponent under pressure to force defensive mistakes.
3)'The best form of defence is attack.'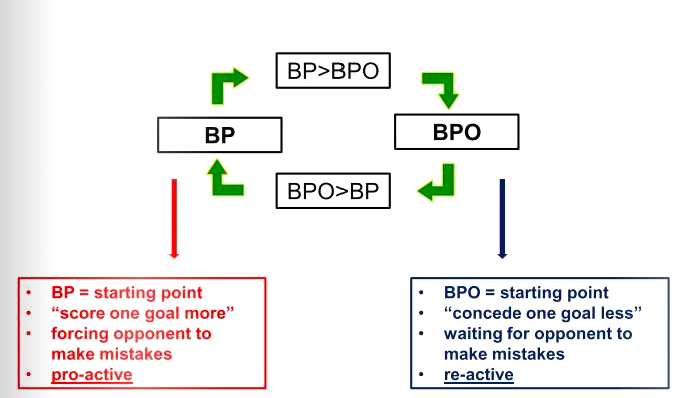 The Australian Way as per the National Curriculum, although this is under review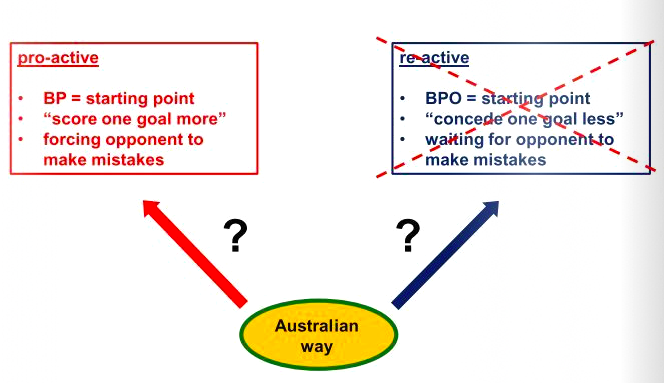 For support and further information:
Support: https://treiner.co/contact
Social Media
Instagram- https://www.instagram.com/treiner.co/
Twitter- https://twitter.com/TreinerOfficial
Linkedin- https://www.linkedin.com/company/treiner
Facebook- https://www.facebook.com/treiner.co/
---